Robin and the Backstabbers in Herastrau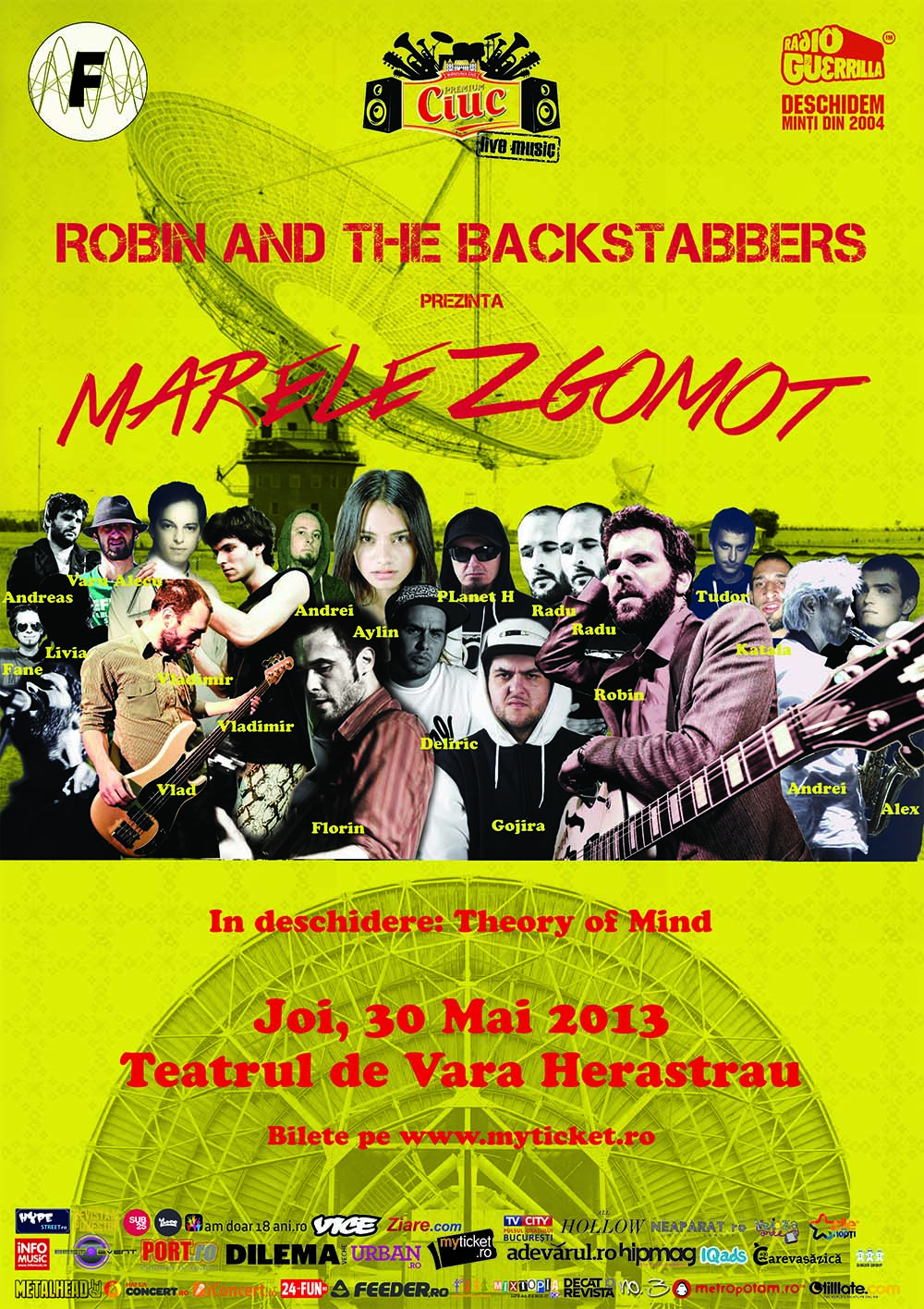 Robin and the Backstabbers, Marele Zgomot in Teatrul de Vara, Herastrau pe 30 mai, ora 19:00.
Robin and the Backstabbers este o formație de pop melodramatic din București, înființată în 2010. Componența actuală îi cuprinde pe Andrei Robin Proca (voce, chitară), Florentin Vasile (chitară), Vlad Feneșan (chitară bas), Vladimir Proca (tobe), Radu Moldovan (tobe electronice) și Andrei Fântână (saxofon, acordeon, chitară). Trupa a lansat un singur album de studio, în noiembrie 2012, intitulat Bacovia Overdrive, vol.1: Stalingrad, primul dintr-o trilogie care urmează a cuprinde Arhanghel'sk și Vladivostok. În luna aprilie a acestui an, în cadrul premiilor ONAIR Music Awards, Robin and the Backstabbers au câștigat doua premii importante: BEST ALTERNATIVE ROCK și ARTISTUL ANULUI 2012.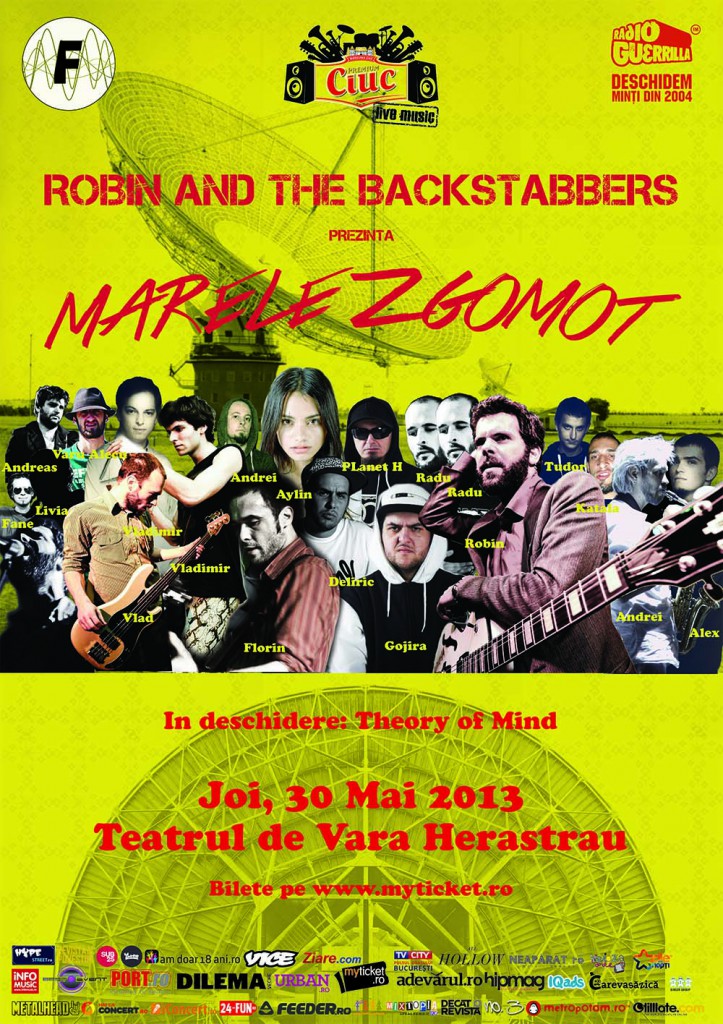 Dar pana atunci, dau eu doua bilete la acest concert.
Drept urmare, principiul e simplu. Vii cu mine la concert, te simti extraordinar. Cine vine joi cu mine la concert?
Primele doua comentarii care imi plac, castiga.