Festivalul de rock, I'am the Rocker la Romexpo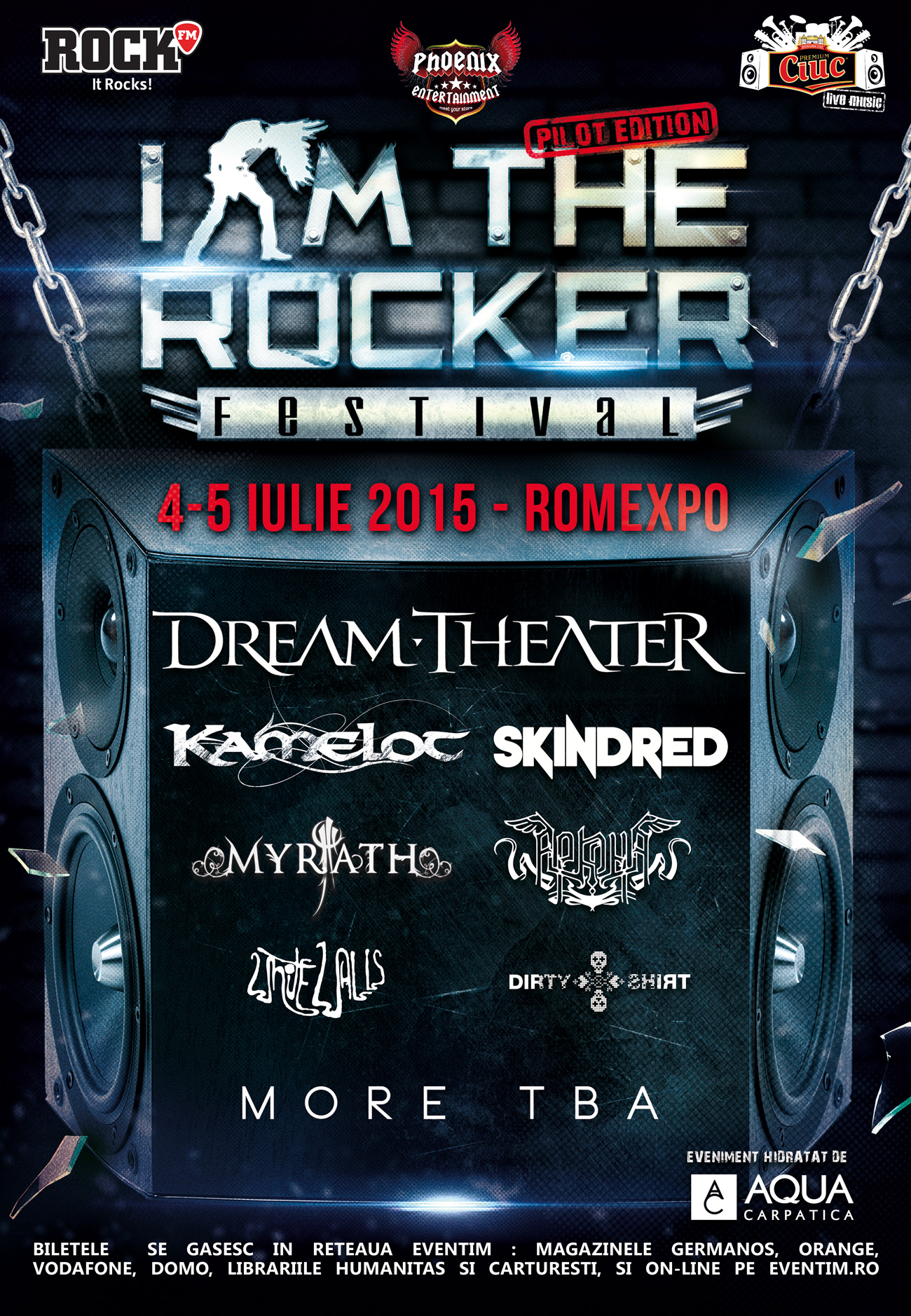 La festivalul de rock de la Romexpo vor participa Dream Theater, Black Star Riders (The New Thin Lizzy), Soulfly, Kamelot, Carcass, Skindred, Mayhem, Myrath, Arkona, Odd Crew, Terrana, Hang the Bastard, Celelalte Cuvinte, Kempes, White Walls, Breathelast, Goodbye to Gravity, Hatemode, Diamonds are forever, Days of Confusion, Dirty Shirt, QuantiQ, Kistvaen, Target și Blutrina.
Asta a fost informația seacă. Informația care vă interesează e că acolo va fi internet gratis, mă rog, în zona bloggerilor, că nu vor fi zone delimitate de genul Golden Circle și că organizatorii vor oferi apă plată gratuit participanților.
Pe lângă asta, acolo veți putea găsi un târg de hand-made, concursuri și jocuri, salon de tatuaje, dar și parcare specială pentru motociclete și biciclete. Inclusiv garderobă pentru căștile voastre de motor.
Iar campingul pe două zile, în caz că nu doriți să vă duceți acasă, va costa doar nouă lei.
Și pentru că festivalul se desfășoara într-un week-end cald, e interesant să participați. 4 – 5 iulie vă așteaptă.
Apropo, vreți bilete? Să știu cum rezolvăm ceva. 🙂