Regina Elisabeta a refuzat sa se aseze pe tronul din Game of Thrones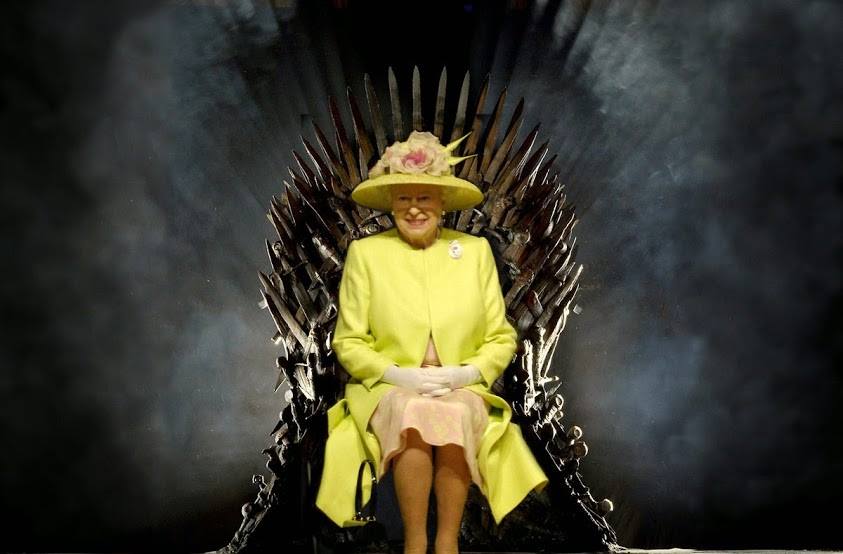 Circula pe internet aceasta poza.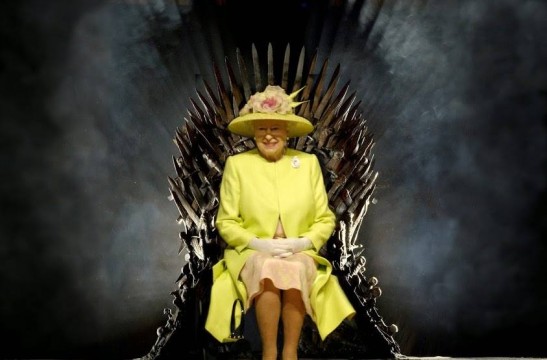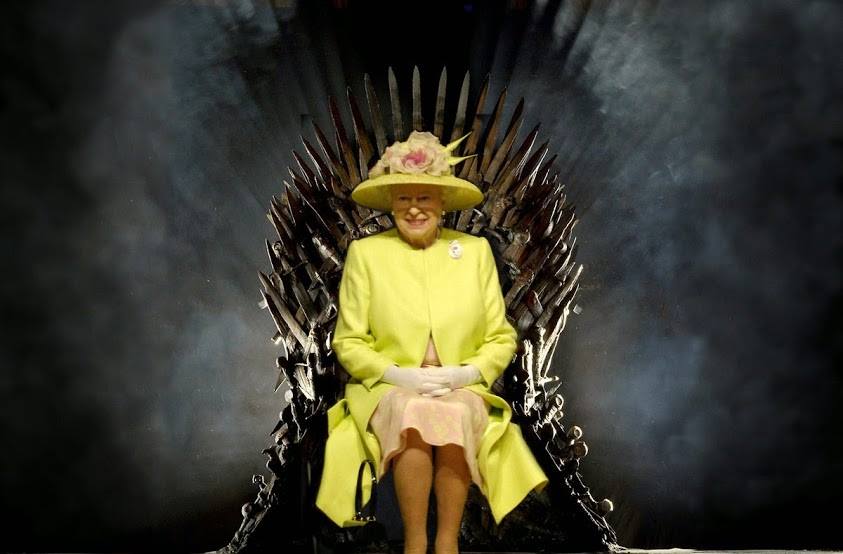 Am vazut evenimentul astazi la televizor, in direct si am crezut ca totusi Regina Angliei s-ar fi asezat pe tron si ca astfel ar fi avut parte de aceasta sedinta foto. Va dati seama cat de mult s-ar fi bucurat cei care se uita in disperare la Game of Thrones ca Regina Marii Britanii le sustine filmul, asezandu-se pe tronul din film?
Dar regina s-a apropiat de tron. Atat de mult. Nimic mai mult.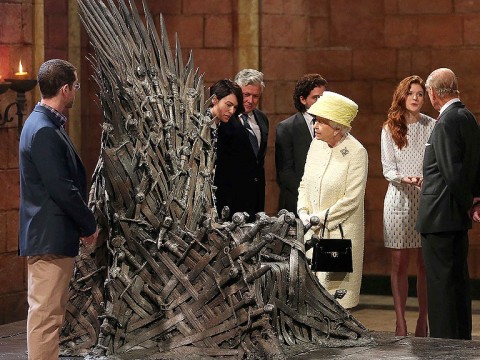 Deci prima poza este doar un photoshop. Foarte bun de altfel.